Romantic Fine Jewelry Gifts for this Valentine's Day
January 15th, 2018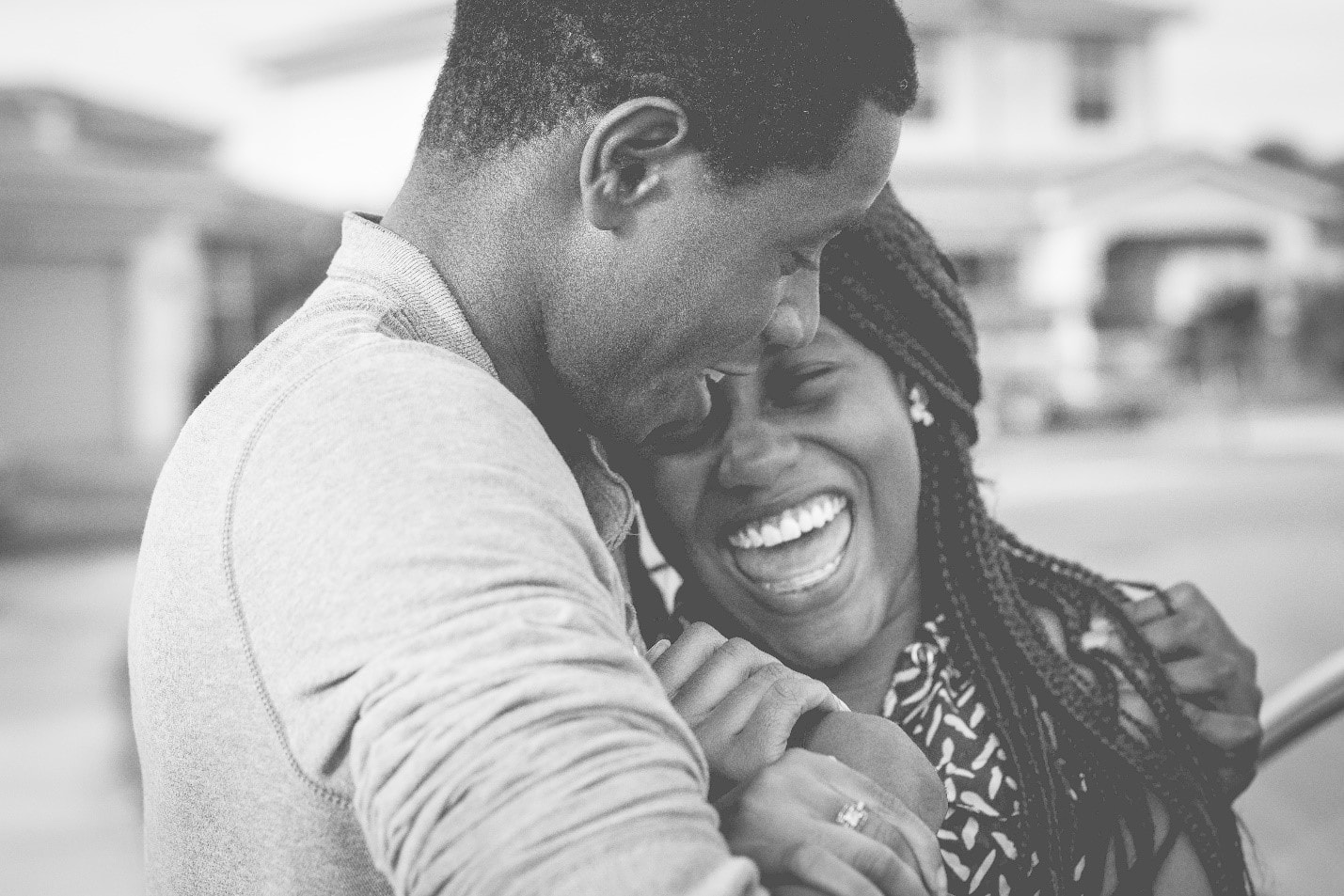 Coming up Wednesday, February 14 th, Valentine's Day is your opportunity to show your special someone how much you love and care for them. While chocolates and flowers are good and all, at Merry Richards Jewelers we suggest getting your loved one something they'll truly cherish – the gift of romantic fine jewelry.
On display today at Merry Richard Jewelers, are tons of designer-made jewelry pieces that we're sure any wife, girlfriend, mother, sister, or whoever else is sure to appreciate for more than a lifetime.
So, to make it even easier to find that perfect Valentine's Day gift, here are just a few romantic gift ideas available now in the Oakbrook Terrace showroom of Merry Richard Jewelers.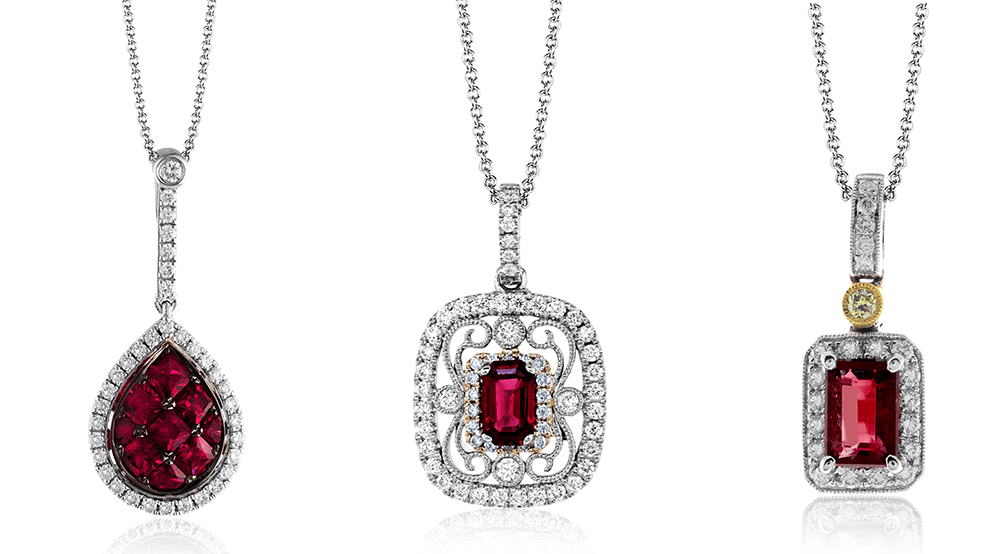 (Ruby and Diamond Necklaces by Simon G)
Inspired by nature, the fine jewelry of Simon G has long been appreciated for its subtle curves, distinctive detailing, and expressive use of gleaming gemstones and diamonds. And while the earrings, bracelets, and fashion rings of Simon G are truly a sight to be seen, nothing is quite as brilliant as Simon G's romantic ruby-covered necklaces.
From the brand's Passion and Vintage Explorer collections, the Simon G necklaces pictured above are dreamy, unique, and filled with enough Art Deco-inspired glamour to satisfy anyone. Made with 18-karat white gold, these necklaces – along with all the necklaces of Simon G – are carefully crafted with only the most glamorous handpicked stones, and as shown above, utilize the natural sparkle of white diamonds to elevate the center rubies to a depth and shine like no other.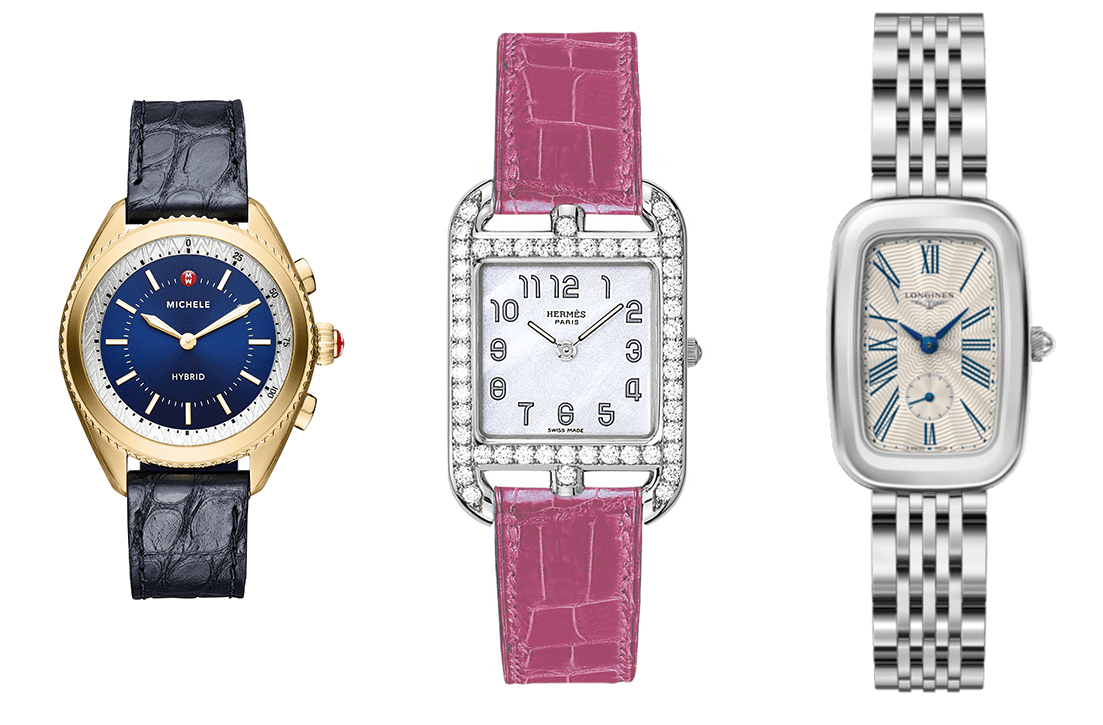 (From Left to Right: Michele Hybrid Smartwatch, Hermes Cape Cod, and Longines Equestrian Silver Dial)
If rubies aren't your ladies' style, our next Valentine's Day suggestion is to surprise your boo with the gift of a functional and fashionable, Swiss-quality, women's timepiece. With one of the most impressive selections of ladies' watches in the greater Chicago area, finding a timepiece that is as useful as it is accurate is simple at Merry Richards Jewelers.
Included within this massive timepiece selection, are watches such as the three featured above by Michele, Hermes, and Longines, which make the perfect Valentine's Day surprise for any modern on-the-go woman. Firstly, by Michele comes the watches of their cutting-edge Hybrid Smartwatch collection, which feature fully-integrated smartwatches that can control music, notifications, and an array of other helpful features. Additionally, from this piece from Hermes is made with authentic diamonds, mother-of-pearl, and alligator leather, while the Longines Equestrian watch shown above is a great way to add a dash of high-fashion sophistication to any loved one's wardrobe.
Valentine's Day Gift Idea #3: Diamond Eternity Style Ring

(Eternity Style Rings from Christopher Designs)
Last but not least, nothing better encapsulates everlasting love this Valentine's Day than the gift of a sparkling eternity style diamond ring. A wonderful addition to your wife's existing bridal jewelry – or as a symbol of commitment to a long-lasting relationship – eternity style rings are renowned for the unending row of diamonds that wonderfully adorn the piece's precious metal band.
Our top eternity style pics for this Valentine's Day come from the talented jewelry making artisans of Christopher Designs. Known for their innovative diamond cutting techniques, giving the gift of eternity style rings –such as the Christopher Designs Crisscut L204-5-300 model pictured above – are bright and beautiful ways to celebrate a lifetime of love and togetherness.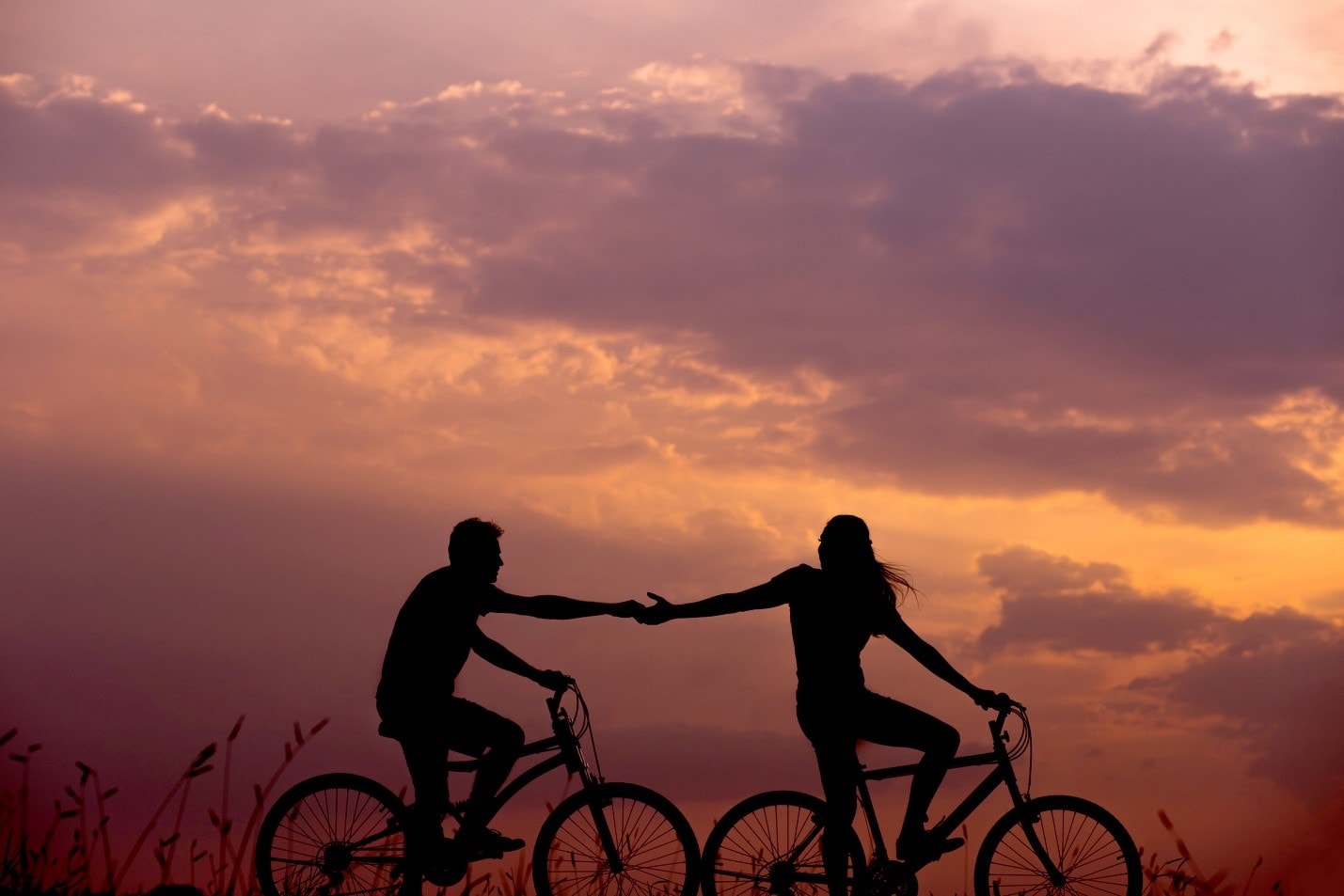 Visit Merry Richards Jewelers for More Valentine's Day Gift Ideas!
Located in Oakbrook Terrace, Illinois, at Merry Richards Jewelers we have made it our mission to help our customers find the perfect piece of fine fashion jewelry for any event, occasion, and personality. In addition to the fabulous pieces shown above, we are proud to carry a massive selection of amazing pieces from legendary names including TACORI, Bedat and Co, Montblanc, Diana, Piaget, and many more.
In addition to this wonderful inventory, we're also thrilled to offer comprehensive custom jewelry design services for a truly unique and one-of-a-kind Valentine's Jewelry experience.
For more Valentine's Day gift ideas, please explore our website at merryrichardsjewelers.com, call 630-516-8000, or visit the beautiful Oakbrook Terrace location of Merry Richards Jewelers today!