Bracelets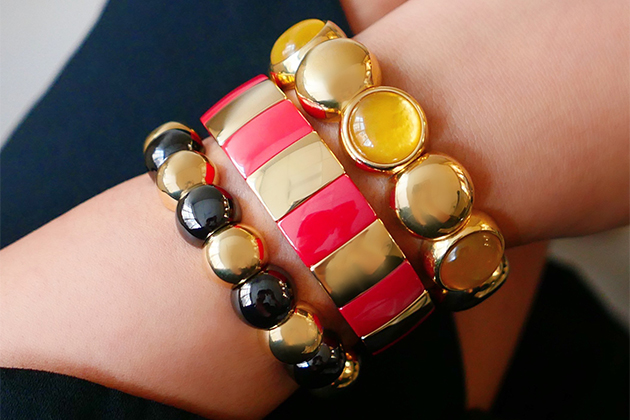 CHARACTERISTICS OF BRACELETS



An ornament that dates back to nearly 5000 BCE, a bracelet is any piece of jewelry that can be worn around the wrist, and can be as ornate or as simple as the situation demands. Long ago, they often served as charms and protections as well as symbols of power and influence. Today, however, they are most often worn for their beautiful, easily adaptable nature that makes them a great choice for any outing. Less formal than necklaces or rings, a bracelet is the perfect gift for nearly any occasion, and can be worn all day long throughout the year.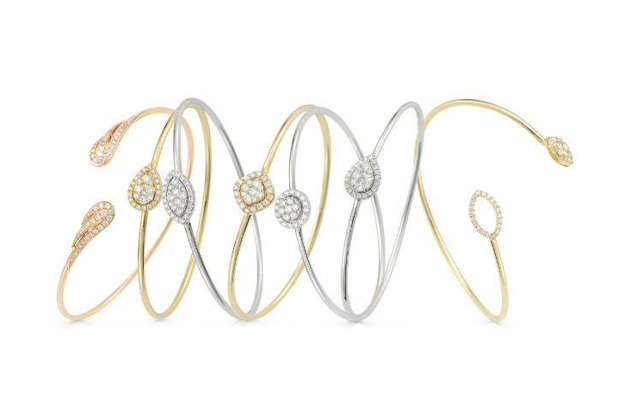 POPULAR COLLECTIONS OF BRACELETS



Simon G. is renowned for their bridal and high fashion pieces, but that doesn't prevent the brand from making more lighthearted, casual pieces that can be worn throughout the day. The Vintage Explorer collection captures the adventure and optimism of the Roaring Twenties, down to the Art Deco inspiration that can be clearly seen in the intricate filigree work on several pieces. On the other hand, the Modern Enchantment line leans away from the more strictly regimented designs of history in order to experiment with fun, asymmetrical shapes and overlapping lines. In turn, this creates a modern and exciting take on the same classic pieces.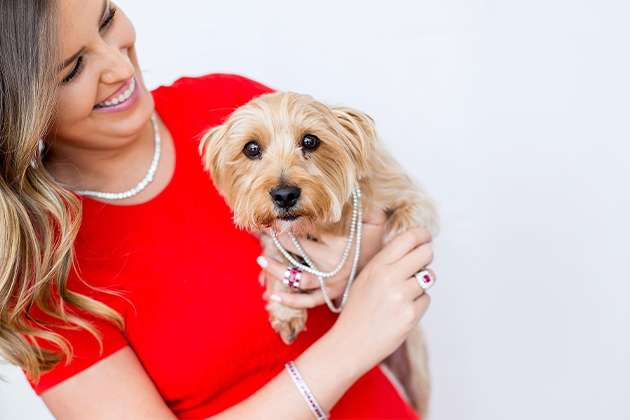 ADDITIONAL BRACELET COLLECTIONS



Based in southern California, Tacori is another luxury jewelry house that is not afraid to add a dash of something new and exciting to the same historical designs. Their Island Rains collection uses calm, cheerful blue gems to draw the minds towards the mystery and exotic allure of a tropical island lost somewhere in mist, complete with the swirling silver detail work that leaves the viewer longing for the sea. The Classic Rock collection, in contrast, favors bold statement pieces that pay homage to the classic and simple designs of yesterday while adding a splash of color for a modern twist.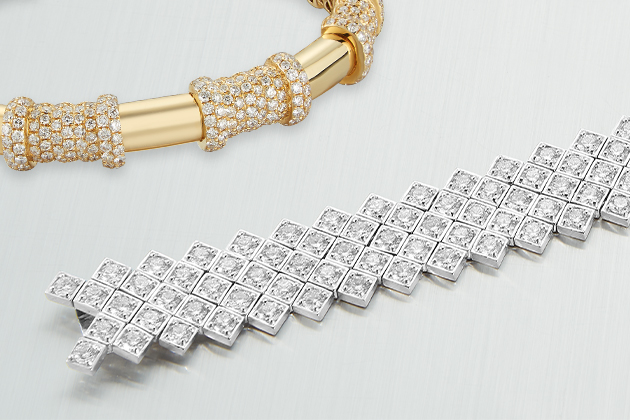 WHY SHOP FOR BRACELETS AT MERRY RICHARDS JEWELERS?



If you're looking for a gorgeous bracelet that feels like the perfect fit for the one you love, Merry Richards Jewelers in Oakbrook Terrace, Illinois is a great place to come and find the perfect piece. We are proud to have served the Northbrook, Hinsdale, and Naperville areas since 1985, and our showroom provides a stunning setting for you to peruse offerings from some of the most well-known jewelry houses on the market. Visit us to find a piece that is right for you, or call in for information from one of our customer service representatives.