Designer Spotlight on Simon G.
April 15th, 2023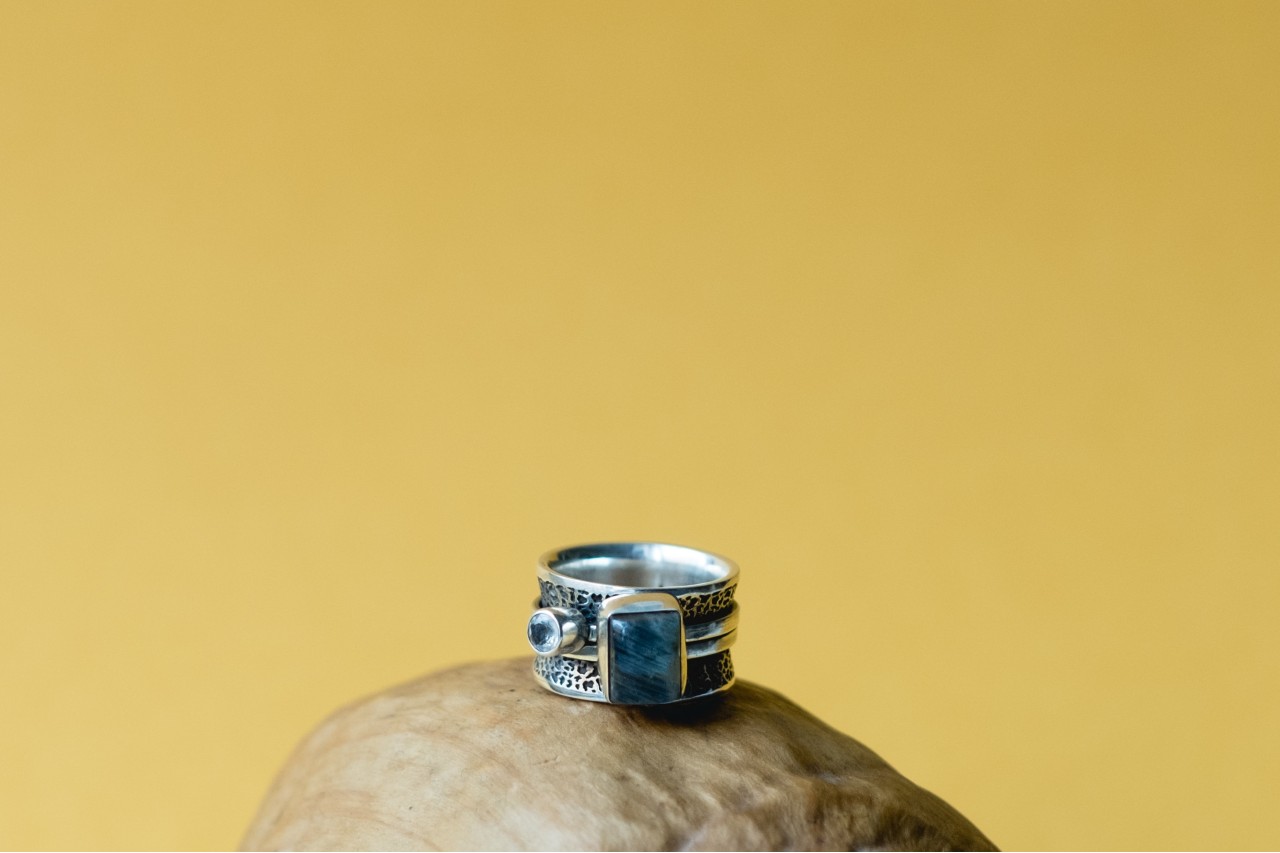 Simon G. is a family-owned jewelry brand that Simon Ghanimian founded in 1981. Simon Ghanimian was born into a family of jewelers and learned the trade from his father and grandfather at a young age. The brand quickly gained a reputation for its unique and innovative designs and became a favorite among celebrities and fashion insiders. Today, Simon G. is run by Simon's son, Zaven Ghanimian, who has continued the family tradition of creating exquisite and high-quality jewelry. The brand is known for its attention to detail, commitment to quality, and ability to create timeless and modern pieces.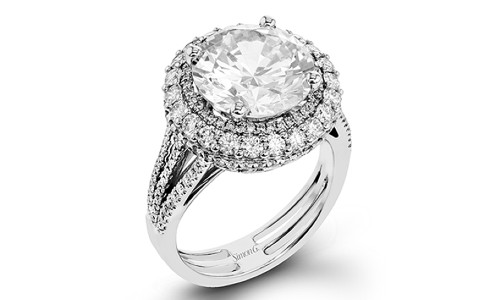 Engagement Rings by Simon G.
Simon G. engagement rings are known for their unique and distinctive designs, which combine classic elegance with a modern flair. The brand offers a wide range of engagement rings, from solitaires to halo settings to split shank bands, each designed to showcase the beauty of the stones and metals. Each engagement ring is handcrafted using only the highest quality materials, such as 18k gold and platinum, and is designed to last a lifetime.
Intricate and unusual stone arrangements, such as the Vintage Explorer collection, often characterize Simon G. engagement rings. This Simon G. Vintage Explorer engagement ring is a great example, exhibiting a fantastic halo with intricate details.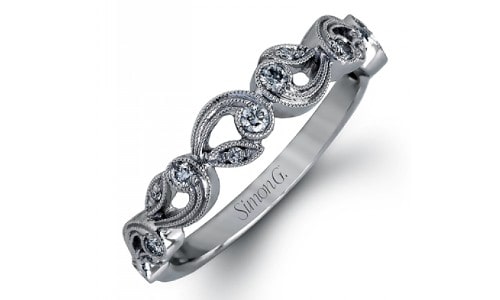 Wedding Bands by Simon G.
Simon G. wedding bands are a beautiful compliment to any engagement ring, designed to be elegant and timeless. The brand offers a wide range of wedding bands, from classic plain bands to diamond-encrusted designs, each created with the highest quality materials and attention to detail.
One standout collection is the Trellis collection, which features a nature-inspired aesthetic with delicate vines and leaves delicately intertwined around each band. This Simon G. Trellis Ring is dazzling and mesmerizing with a fantastic floral silhouette.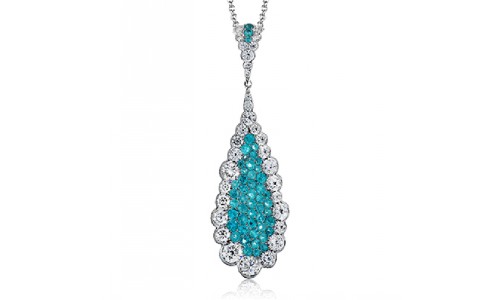 Simon G. Fashion Jewelry
Simon G. is renowned for its exquisite fashion jewelry, which combines bold designs with intricate details and high-quality materials. With their bold designs and exceptional craftsmanship, Simon G.'s fashion jewelry pieces will surely become a cherished addition to any jewelry collection.
One intriguing collection is the Tempera line, which features vibrant, colorful sapphire jewelry. Each piece is elegant and sophisticated. This Simon G. Tempera pendant sports a teardrop of bright blue sapphires encased in radiant diamonds. Its complex and colorful design is truly mesmerizing and glamorous.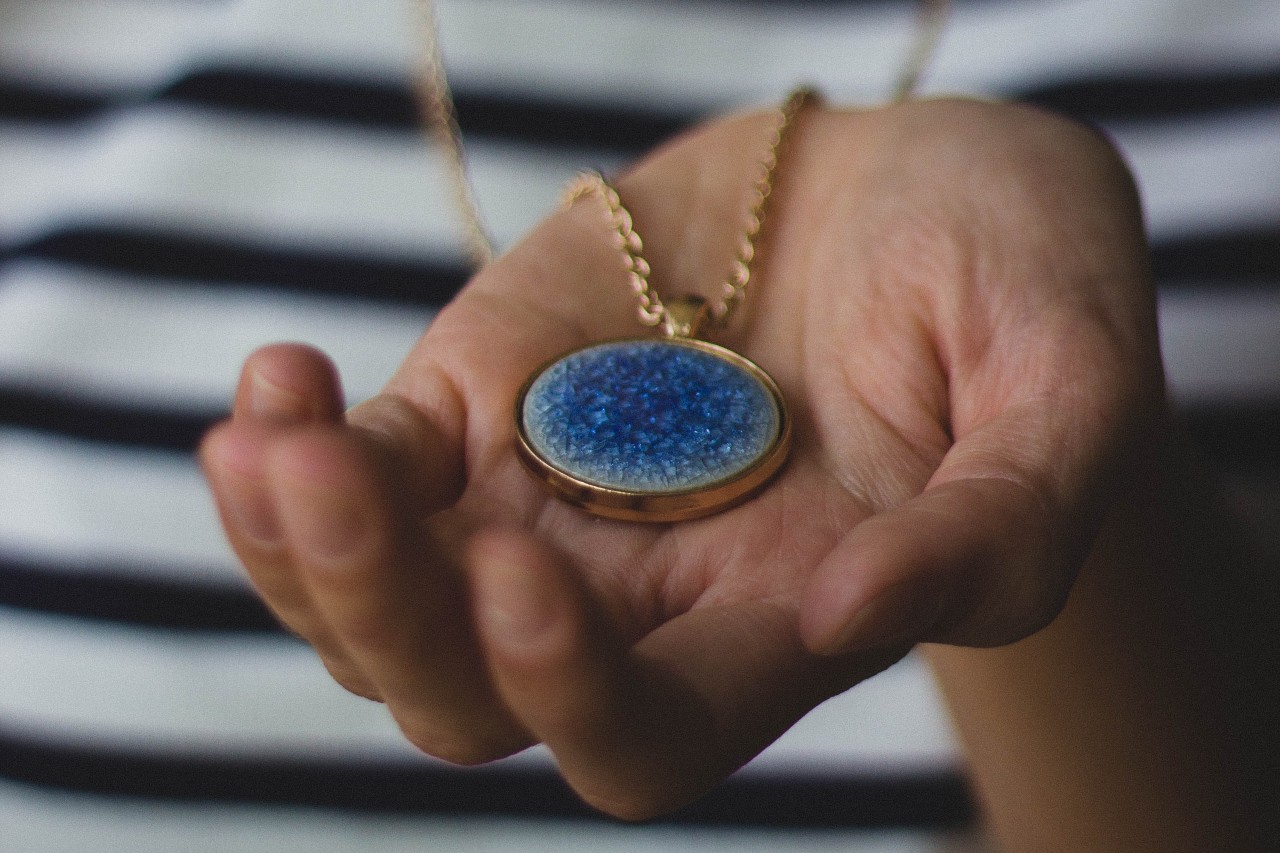 Discover Simon G. at Merry Richards Jewelers
At Merry Richards Jewelers, we are proud to be Chicago's favorite source for designer brand jewelry for over 30 years. We offer an extensive collection of high-quality jewelry from renowned brands such as Simon G. and exceptional customer service with knowledgeable and friendly staff. Our commitment to quality and customer satisfaction is reflected in everything we do, from custom design services to jewelry repair and appraisals. Call us at (630) 516-8000 to speak with a team member who is more than thrilled to help you find a perfect accessory.